Biggest Range of Profiles in the UK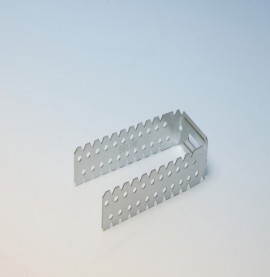 Protektor
Size: 125 mm
Product Code: 6166
£34.04 each
Protektor
Size: 75 mm
Product Code: 6168
£23.45 each
Adjustable Bracket
Adjustable brackets are an essential for installing your profiles. An popular alternative to connectors, giving you reassurance and peace of mind to last for years. Manufactured from galvanised steel for use in wall linings. Available in bulk as 100 items.
We guarantee exceptional, premium quality at affordable prices, providing optimum solutions for all your wall and ceiling fabrications. Profile Store are proud to announce their online selection of profile products for interior and exterior use.
For more information or advice on choosing an adjustable bracket for your project, contact Profile Store via telephone or email. We respond to you with years of expertise to advice and ensure you receive a cost-effective solution, perfectly suited to your objectives and project requirements. We know how important it is to achieve milestones on schedule, so we're here to answer your queries so you can have your items dispatched quickly, ready to be installed instantly.