Offers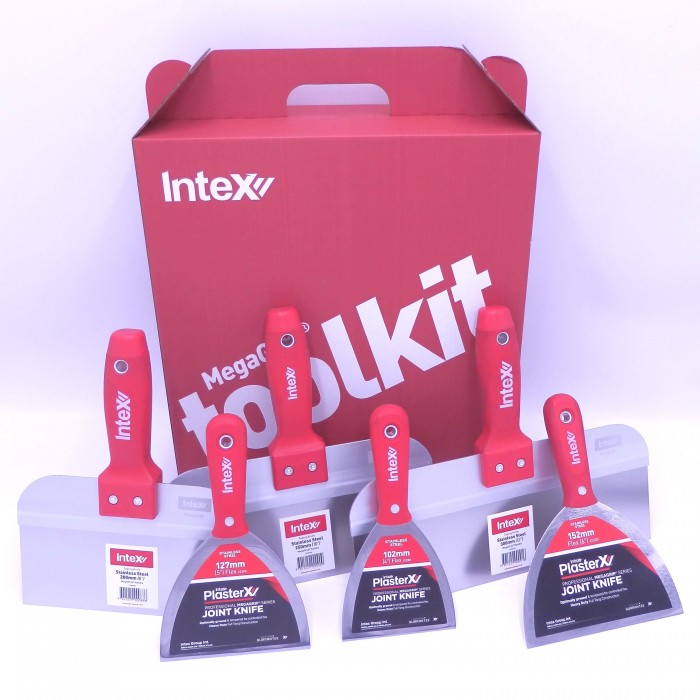 We've put together an InteX knife bundle - packed it in a sexy looking box, reduced the price so can try InteX for yourself and save money at the same time.

The bundle contains the following joint and taping knives:
J2280. 4" Joint Knife. £6.11
J2290. 5" Joint Knife. £6.91
J2300. 6" Joint Knife. £7.76
TKM08S. 8" Taping Knife. £11.89
TKM10S. 10" Taping Knife. £12.90
TKM12S. 12" Taping Knife. £14.28
Sexy looking box!
Usual price - £59.85 INC VAT

Bundle price £38.40 INC VAT

You save £21.45
Click on the image to view the deal.
---
Key features and benefits of shopping with Profilestore:
Free next business day delivery on orders of £125 **
Visible stock levels. Making it easy for you to buy a single length or hundreds of them without worrying about items not being in stock.
Our standard delivery is next business day.
You can collect your goods within an hour of placing an order (week days only).
Our website is easy and quick to use - you don't even need to have an account with us to purchase from us - although there are benefits.
Printed VAT invoices will ship with every order. They can also be downloaded from the website - useful when you lose the paperwork on site!
Previous orders can be reordered with a single button click.
If an item is out of stock, you can click a button and let the website automatically update you when it arrives back in stock with us.
Payment methods include, PayPal and all major credit cards.
Orders can be placed on all computers, mobile phones as well as tablets.