Biggest Range of Profiles in the UK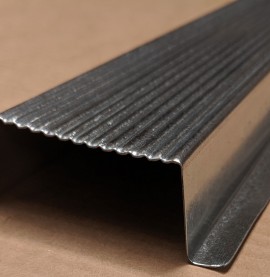 Protektor
Size: 47 mm x 26 mm
Product Code: PP5
£3.04 each
Mf Furring Channel
Trying to correct an uneven surface? Then the Furring Channel may be just the solution for your internal project. Creating a level surface doesn't have to be as stressful as it may seem.
An affordable option that can be bought in bulk.
For more information or advice on choosing furring channels for your project, contact Profile Store via telephone or email. We respond to you with years of expertise to advice and ensure you receive a cost-effective solution, perfectly suited to your objectives and project requirements. We know how important it is to achieve milestones on schedule, so we're here to answer your queries so you can have your items dispatched quickly, ready to be installed instantly.