trade-counter
Profilestore has a trade counter (you can call it a shop if you like) based in the West Midlands.
You can come and collect a previously placed order from there or just walk in and pay for goods like any other shop!
You do not need to be a tradesman to buy from us!
Payment via credit card or cold hard cash please!
Our Address:
Profilestore.
Protektor House.
Edwin Avenue.
Hoo Farm Industrial Estate.
Kidderminster.
Worcs.
DY11 7RA.
What3Words : noble.wished.below
Tel: 0330 024 5230
info@profilestore.co.uk
Navigation Instructions can be found here
Opening Hours:
Monday 08:00 - 16.30
Tuesday 08:00 - 16.30
Wednesday 08:00 - 16.30
Thursday 08:00 - 16.30
Friday 08:00 - 15.00
Saturday Closed
Sunday Closed
We stock the following brands:
Trim-Tex | Protektor | Wemico | Fibafuse | Intex | URSA | Genesis| Locusrite | FrogTape | Kip | Timco | Beadmaster | Swifix | Soudal | Siniat | British Gypsum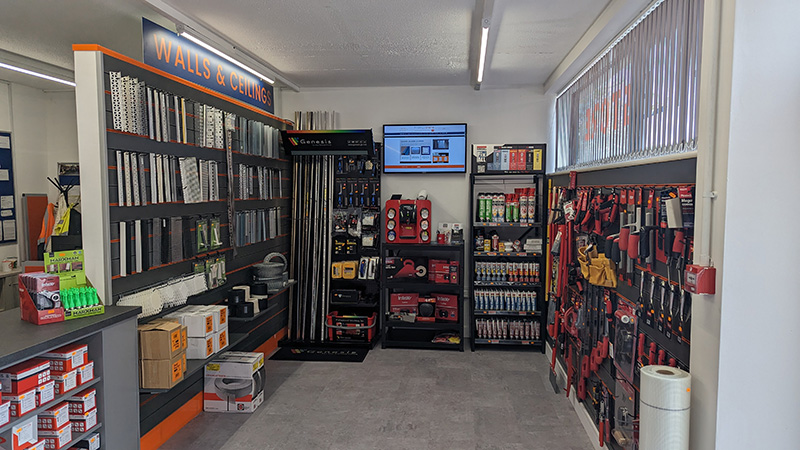 We won't keep you long waiting for orders but we do have a coffee machine!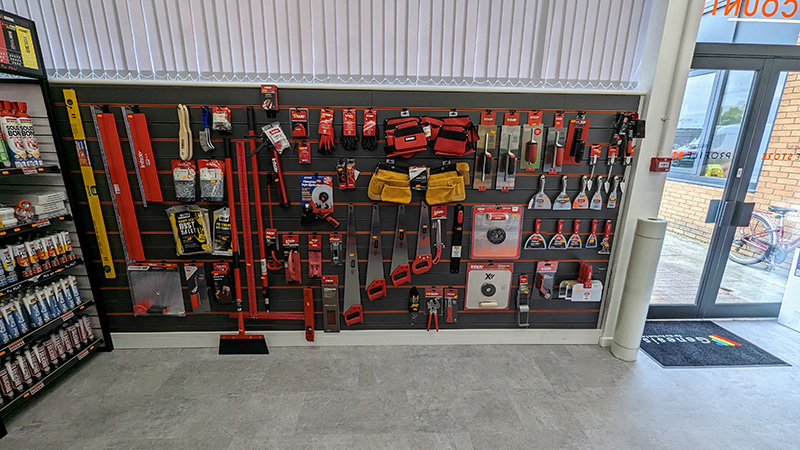 Look at the large range on Intex tools we have!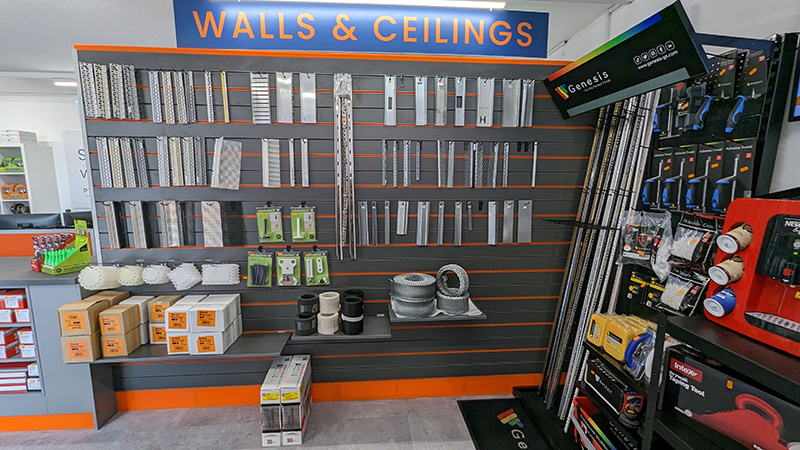 Everything you could ever need for a wall or a ceiling!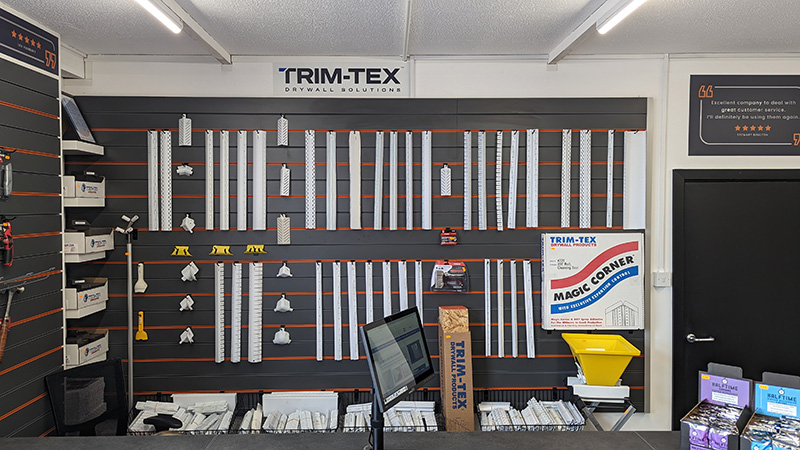 We have the largest selection of Trim-Tex in the UK
Our drinks machine makes a great cup of hot chocolate as well!