HOT DEAL!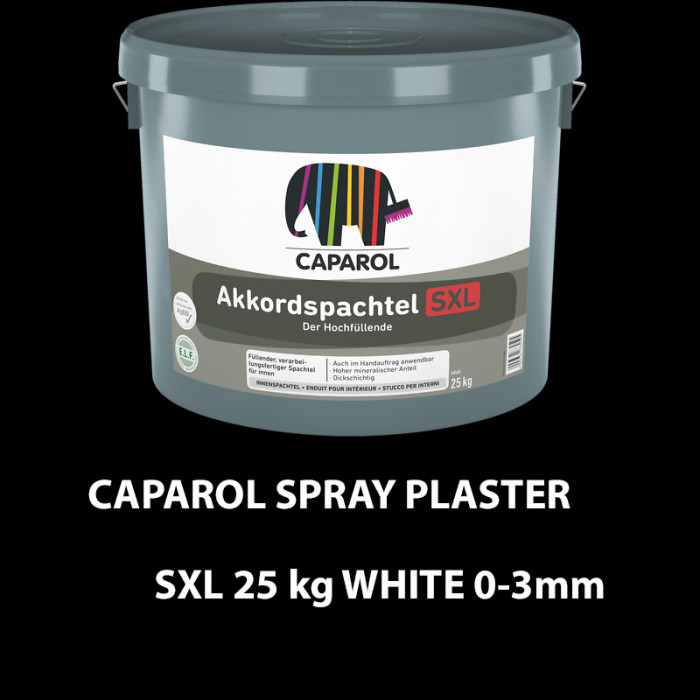 We offer three methods of delivery, DPD for small / lightweight parcels. For larger items (ugly freight) we use DX Freight. We also offer a fixed rate pallet delivery on certain items.
We only ship to England, Scotland and Wales. (Due to Brexit we do not ship to ANY part of Ireland.
Delivery is free for non pallet orders over £125 (EX VAT)
** There may still be a payable surcharge for delivery to your area if you are in some areas of the UK which we wouldn't pay. **
Cut off for same day despatch is 1pm (weekdays only).
No standard deliveries are made during the weekend but it is possible to pay extra for a Saturday AM delivery, at extra cost.
Our standard next business day delivery cost is from £19.50 (EX VAT) .
Delivery to most parts of Scotland is a three day service.
The surcharge areas are: Jersey, Guernsey, Scottish Highlands, Scottish Islands, Isle of Wight, Isle of Man, Scilly Isles, Inner London, Wales, Scotland, Cornwall
This fee is high due to the length of all our items, being over 2m they are classed as 'ugly freight' by most couriers.
You may be asked to sign for your item before a courier leaves it.
Weekend orders (after 1pm Friday) will be dispatched the following Monday.
We require a valid UK phone number to give to our couriers in case they need to contact you.
Scotland
If you live in Scotland please consider the cost and delivery time before placing an order. We realise costs are high and delivery is not next day. We are powerless to change that, the combination of difficult to ship freight and large distance is something that a lot of couriers do not want to deal with.
DPD 2 Day Small Parcel Service
For smaller items on our website we use DPD. This is a two / three business day service, which costs £6.50 (EX VAT).
You can mix smaller items with larger items on the website but when you get to checkout you will be charged for the larger items.
Pallet Delivery
Heavy / Delicate items are shipped on a standard pallet. This is a fixed rate. As expected, it is expensive if you are buying a single unit, however if you fill the pallet it is cost effective. You can also bundle other items on the same pallet at no extra cost.
We offer a click and collect service for all our goods.
Collection hours are from 8.30 - 4pm WEEKDAYS ONLY (3.30pm Friday).
Your order should be available to collect an hour after you have placed it (larger orders may take longer).
You'll get an email to tell you when your items are picked and ready to collect.
PLEASE PLACE THE ORDER BEFORE YOU SET OFF.
Remember we have a trade counter where you can come and pay with a credit card and someone will pick your goods for you while you wait.
Right to Cancel
You have 14 days from date of receipt to change your mind about your purchase. Products returned must be of a saleable quality and free from defects.
You are required to send the items back at your own cost.
If you are struggling to find a courier to return items, we do offer a collection service for any items you wish to return, this starts at £45.00 EX VAT - larger orders may cost more.
Unwanted items that are returned will be charged with a 40% restocking fee.
No returns outside this period will be accepted. You will also be expected to return the items within an agreed time period, usually 14 days.
Damaged Goods
In the unlikely event of your goods being damaged in transit, please telephone us on 0330 024 5230 or email us as soon as you notice the problem.
Ideally mark the delivery as damaged with the courier and have them returned straight to us. We would expect to hear from you within 7 days of signing for the items to confirm any damage.
Returning Goods
If you would like to return any items outside of the 14 day cooling off period please telephone us 0330 024 5230 or email us to obtain a returns number.
Unwanted items that are returned will be charged with a 40% restocking fee. They must be sent back in perfect condition and you will require a returns number before anything can be returned. We are not liable to cover any costs incurred during this process.
We will also charge a restocking fee (40%) for any order that is part returned (I.E some of the order is used or not wanted). This policy is only valid for 30 days after the order is placed. We would not accept returns back outside of this period.
Refunds
Refunds will be issued within seven days of receipt of the products back to us. We are not able to refund the cost of returning products to us if the item is not faulty.
Are you new here? Confused by anything you see?
Here are a few of our common questions, hopefully they'll help you out.
I'm not a tradesperson can I use your trade counter?
Of course you can! We are open to anyone who wants to pay us a visit!
Why is shipping so expensive?
You may be used to paying £5 to have a small box delivered from eBay (in the back of a Mini) but unfortunately for Profilestore most couriers will not deliver items that are over 3 metres in length or weigh over 30 kg, which applies to most of our orders. Hence the price. We do offer free shipping over £125 (with limitations) and you are more than welcome to come and collect from us if that is easier for you.
Why am I being charged a surcharge on a 'free delivery'
When you enter your postcode our site looks up the cost and charges it directly to you. We do not make money on the shipping and we are aware it is expensive. However, our courier charges us a surcharge to deliver to some places in the UK (these places can be seen on our delivery and returns pages). This amount can be a large sum in some cases so we decided we would always pass it on, even on a 'free' delivery.
Some products are collect only. How does that work?
We do have products for sale that may fall into certain categories:
They are large and heavy (IE Plasterboard or security sheets)
They contain chemicals (IE spray glue)
They are packed in bags that mean they can be shipped via pallet only (IE bags of plaster / render)
These items can be:
Collected from us in your own transport, much like any DIY store.
We can arrange delivery of some items via a pallet courier (this is never a cheap option).
You can walk in and buy them at our trade counter and take them away there and then.
If the product you are interested in has this option please just call us.
We'll help you to get the order sorted, as quickly, easily and cheaply as possible.
Minimum Order Value
This is currently set to £8 EX VAT & EX Shipping. On orders that are delivered.
There is no minimum value on orders that are collected from Profilestore.
It is not cost effective for us to process any orders under this value.
Samples
If you are uncertain about any item you are more than welcome to ask for a sample (particularly as we have a high restocking fee for products that are not wanted). Most of our PVC products are available in 15cm samples, which we can post via Royal Mail. Most samples are free, but if you require a lot you'll be asked to cover some costs. Please email us with your sample requirements.
Do we offer discount or 30 day terms?
We only offer discount on bulk / large / massive orders - or end of line products (again in bulk purchase). You can pay via credit card / debit card or PayPal on the website, cash if you use the shop; we do not offer any buy now / pay later credit terms.
Can I place an order over the phone?
We do not take orders over the phone, this is simply because it is quicker and safer for you to do it via the website. Please do not worry about your details, the website will not ask for any private information apart from your name / address and we don't sell your details to any other company either. If you are unsure how to place an order via the website call us, we can talk you through it. It's really easy!
Is the product in stock?
Most of our products will have this below them:

This shows the item is in stock and ready to purchase
The quantity in stock is shown ABOVE the price.
The stock levels are updated ever hour so are always accurate.
However, if you see this:

It means the item is out of stock. Clicking this button will allow you to enter your email address, Profilestore will email you within minutes of the stock being added (stock is added daily). You can then place your order.
Do I have to buy boxes of items?
Most of our stock is sold in single lengths. There are a few items sold in boxes - this is to minimise damage during shipping.
Where can I get an invoice for my order?
All our orders ship with a printed copy of the invoice. We also would ask customers to register with us when placing the order as it has several benefits. The ability to download an invoice at a later date is just one of them. They appear on the order page and can be downloaded / printed from any place or device in PDF format.
How do collections work?
Simply place the order as usual, select collect from Profilestore as a shipping option. You'll get an email (phone call) to say your item is ready for collection (usually within an hour).
How amazing does your trade counter look?
It looks flaming amazing! Come and see it for yourself!
Your basket already contains this item. You can not change the quantity in your basket because it is a custom offer.
You will be notified when this product is in stock.
Product Description
Caparol Spray Plaster SXL 25kg Natural Matt White 0 - 3mm depth.
In Germany this product is called : Akkordspachtel SXL
Ready-to-use, sprayable filler/surfacer for professional application. Particularly suitable for in-situ concrete, limestone block and AAC/cellular concrete elements and gypsum plasterboards (sandwich-type plaster boards/drywalls).
Suitable to obtain surface quality level Q3 or Q4 corresponding to specifications given in German BVG Data Sheet No. 2 and BFS Data Sheet No. 12.
Material Properties
Emission-minimised and solvent-free.
Water-dilutable, ecologically compatible, low odour.
High adhesive strength.
Rigid/stiff, when thoroughly cured; shrinks only slightly (low sagging).
Can be sanded in dry condition and felted in wet condition.
Diffusion-capable.
Easy to apply and to smoothen.
Reaction to fire: Class A2-s1,d0 as per DIN EN 13501-1.
Synthetic resin dispersion/emulsion according to German standard DIN 55945.
Tintable to a max. of 5 % with CaparolColor or AmphiColor® (AVA) colourants.
Application Instructions
Method of Application
Surface Smoothing manually:
Stir well before use and draw with a stainless steel trowel.

Spray Application in Spatter Technique: The use of high-performance spraying equipment is advisable for cost-efficient coating and spattering of walls and ceilings in thin-layer plastering technique. E.g. for application on prefab concrete elements, evenly formed in-situ concrete, AAC/cellular concrete, gypsum wallboards or plasterboards.
Application: Spray-apply undiluted Caparol-Akkordspachtel SXL liberally to the full surface and level without delay using suitable stainless steel smoothing trowel.
Allow to dry and sand or moisten (pre-wet) the surface and smoothen it using a felt or sponge float.
After thorough drying of smoothed/trowelled surfaces, a fine- or coarse-textured coat in spatter technique can be applied. Appearance (texturing) can be varied, depending on the degree of dilution and used nozzle width. The spatter technique is particularly recommended for ceilings which remain without further treatment.
Special Advice for Surface Smoothing and Spraying in Spatter Technique:
For application in large rooms: Start with spraying and smoothing of the ceiling and the upper part of walls down to a height easily reached from the floor, before spraying and smoothing the lower part of walls. Allow filler treated corners to dry a little, then touch up with a moistened radiator brush. Allow to cure and remove remaining inequalities and blistering by repeated smoothing. Insulate rusty spots on the dried surface by stippling with suitable anti-corrosion primer, e.g. Capalac AllGrund. On extremely smooth (even/planar) concrete ceilings, free of burrs and shrinking holes, a hiding coat of product can be applied in spattering technique without previous smoothing.
Teamwork and Output: A team may comprise of 2 to 3 hands/workmen: 1 workman handling the spray gun, applying an even layer in constant layer thickness; 1 workman for treating the surface evenly with smoothing trowels and 1 workman, responsible for uninterrupted function and feeding of spray equipment.
Covering Materials: Wooden framework, fitting exactly and covered with a plastic foil, is well-proven for covering window and door openings. Mask floors with strong covering material.
Suitable Spraying Equipment: Caparol-Akkordspachtel SXL is applicable with plaster conveyer or high-performance airless equipment.
Remove all filters, when airless guns are used.
Nozzle size: 0.039" – 0.052"
Pressure: Approx. 150 – 180 bar
Suitable airless guns for filler application: Use spray guns with a higher discharge, recommended by the device manufacturer.
Lower product temperature limit to ensure optimum application with airless units: Minimum +10 °C during application.
Surface Coating System
Recoatability:
Apply one priming coat of Caparol-Haftgrund before applying Sylitol Bio-Innenfarbe (interior paint). Surfaces leveled with Caparol-Akkordspachtel SXL can be coated, when fully cured/dry, with suitable Caparol emulsion and latex paints or Capacryl acrylic enamels without previous priming.
Apply one priming coat of Caparol-Haftgrund before applying plastic compounds or textile and glass fabric wall coverings.
Apply one priming coat of Putzgrund 610 before applying synthetic resin-bound (organic) plasters.
Consumption
Spray Application: Approx. 1600 g/m2 per mm coating thickness.
Texturing Spatter Technique: Approx. 500 - 800 g/m2, depending on the desired texture.
Application Conditions
Lower Temperature Limit for Application and Drying:
+5 °C for substrate and ambient air.
Lower product temperature limit: +10 °C.
Drying/Drying Time
Approx. 12 - 48 hours, depending on building moisture, temperature and layer (coating) thickness.
Tool Cleaning
Clean tools/equipment immediately after use with clean water.
Note
Do not apply Caparol-Akkordspachtel SXL in damp locations (moist rooms).
Minor colour differences may occur due to the use of natural fillers.
When spray applied surfaces (using spatter technique) remain unpainted, it is advisable to use product from the same batch for filling and spray application.
Abrasion can occur due to the use of plaster conveyor equipment, particularly when using new screw-conveyors and feed hoses. Please follow the information of device manufacturers.
For spray application on walls in spatter technique, it is advisable to recoat with Caparol emulsion paint to achieve a higher resistance.
Fine blistering (pinholing) may appear on compact, low absorbent substrates. These fine air pockets are removable after a short flash off time by repeated smoothing. The proper timing for resmoothing is depending on temperature and air humidity/moisture on site. When air pockets reappear after re-smoothing, the smoothing process has been effected too soon and must be repeated.
On roughly textured substrates an additional smoothing process may be necessary to obtain an even surface.
Reworking gypsum filling compounds may lead to swelling, blistering and flaking due to long lasting moisture exposure. Provide for quick drying by sufficient ventilation and temperature. In Germany: Follow Data Sheet No. 2 "Verspachtelung von Gipsplatten" (Trowel Application on Plasterboards) issued by the German Association of Gypsum and Plasterboard Industry.
Trade counter now open
Profilestore has opened it's first shop in the West Midlands! Click on the link to find out where we are, when we are open and more importantly how you can visit us!
You may also be interested in these products from ProfileStore.co.uk
Caparol Universal Repair Filler Fine Natural White 25kg tub
FibaFuse Glass Veil Paperless Drywall Tape 25m 1 Roll 50mm Wide
FibaFuse Glass Veil Paperless Drywall Tape 75m 1 Roll 50mm Wide